Embed Compliance at the heart of The Business - Accountability, Systems and Incentivisation
Download your brochure now for the full program and speakers >>>
The 4th Annual Compliance and Conduct Risk Forum will host a two-day summit under the Chatham House Rule where these key challenges are discussed, and future strategies shaped.
For 2018 we are doing things differently, have a brand-new faculty of C-suite leaders, a completely re-designed agenda and have invited innovative companies and stakeholders to ensure companies embed compliance and good conduct at its core.
Write your details in the box on the right, and receive the latest brochure >>>
Below is a sample of the 2018 speaker faculty.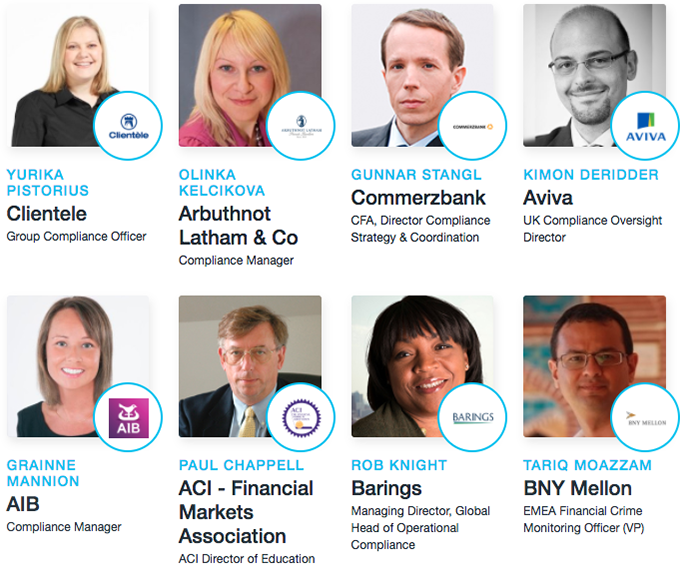 Ethical Corporation is a trading name of FC Business Intelligence Ltd.
Registered in England and Wales no.4388971. Registered address 7-9 Fashion Street, London, E1 6PX, UK
Stay updated re: The Forum putting compliance at the heart of business

Simply fill in your details below