2018 is bringing the best, the most innovative and most inspiring companies and topics to Ethical Corporation's 13th Responsible Supply Chain Summit Europe (10-11 October, London), with a 'Future-fit supply chain' agenda focus.
Whether you work in the procurement, supply chain or sustainability functions this is the only strategic event that delivers the information you need to make a positive impact… at a time when global supply chains are being scrutinised like never before.

Be the first to see the full agenda and topics being addressed, download the brochure NOW >>>
For 2018 we are doing things differently, have a brand-new faculty of C-suite leaders, a completely re-designed agenda and have invited innovative companies and stakeholders to ensure companies can truly drive Supply Chain revolution with profit and innovation at its core and help meet the Business Goals.
Download your brochure for the full speaker overview >>>
Below is just some of the organisations that spoke at last year's event: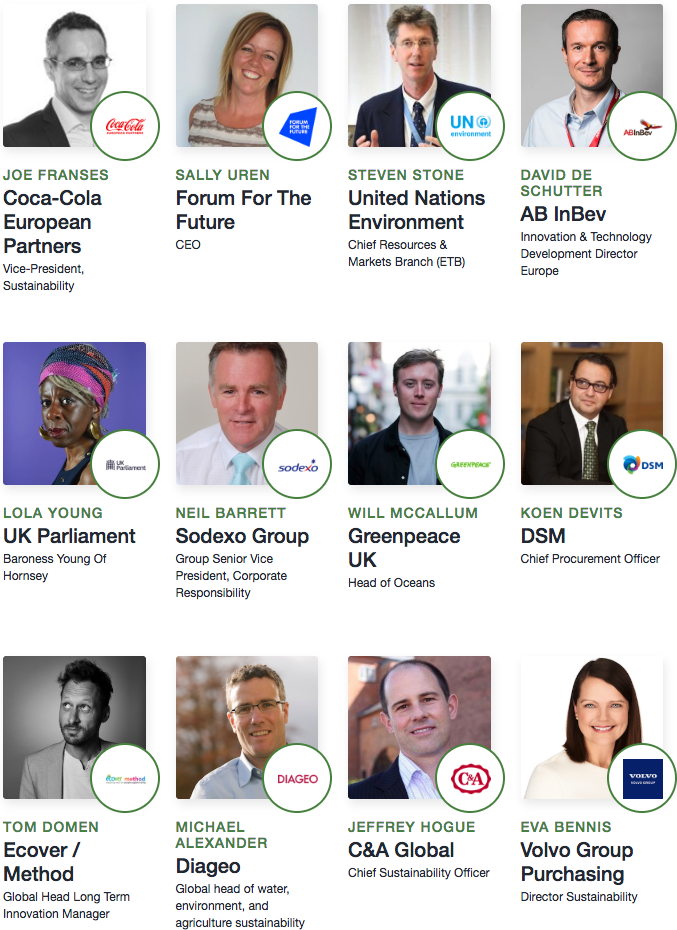 Ethical Corporation is a trading name of FC Business Intelligence Ltd.
Registered in England and Wales no.4388971. Registered address 7-9 Fashion Street, London, E1 6PX, UK
Download your brochure now!

Simply fill out your details below.

Deliver a future-fit supply chain:
Drive cost savings, minimise climate impact and reduce social risks