The 2017 conference brings the best, the most innovative and most inspiring brands in responsible business to London at Ethical Corporation's 12th Responsible Supply Chain Summit Europe, October 17-18 2017.

Leading CEOs and heads of Supply Chain, Procurement, Sourcing and Corporate Sustainability will debate how supply chains can deliver Environmental, Social and Business Positive Impact.

Drop your details in the box on the right, and receive the latest brochure >>>>

What you will learn:

3 themes: In 2017, our aim is to ensure you deliver positive business impact in the most practical way with 2-hour workshops, live polling and over 15 case studies across 3 dedicated themes: Re-assessing your Supply Chain – responsibility at the core, data and technology to accelerate progress and mobilise internal and external partners.
C-Suite inspire agenda: In our most senior line-up to date, we have the largest number of CEOs, board members and government leaders sharing their responsible supply chain strategy from world's most inspiring and innovative brands.
200+ in attendance: If you are looking for one responsible business and supply chain meeting to attend in 2017, #RSCEU will be sure to give you the most senior networking opportunity possible
Below is a sample of the 2017 speaker faculty: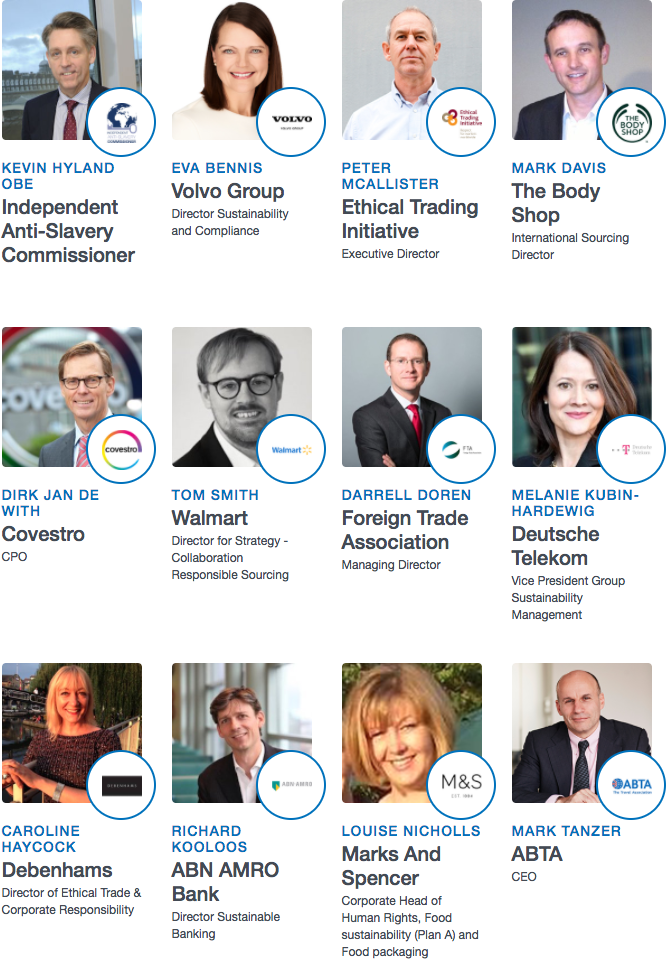 Download your brochure for the full speaker overview >>>>

Please do get in touch should you have any questions or issues.

Regards,
Candy



Become a sustainable-centric supply chain to deliver social, environmental and business impacts

Ethical Corporation is a trading name of FC Business Intelligence Ltd.
Registered in England and Wales no.4388971. Registered address 7-9 Fashion Street, London, E1 6PX, UK | Terms and conditions

Be the first to receive the full event brochure right to your inbox

Simply fill in your details below and we'll do the rest

Download the full event brochure now!

Your brochure will include:

Full Conference Agenda
Complete Speaker line-up
Discounts to attend
Just fill in your details to download now: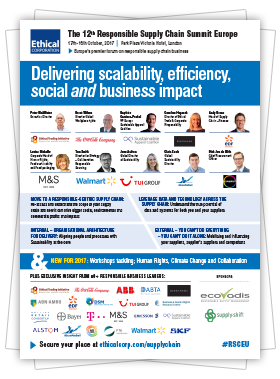 Please note that by downloading this brochure you also subscribe to receive similar information from Ethical Corp