Network and hear from the best in sustainability reporting in Europe

2017 is bringing the best, the most innovative and most inspiring brands to Ethical Corporation's Sustainability Reporting and Communications Summit (17-18 October), with an impact centric, data focused agenda.

Drop your details in the box on the right, and receive the latest brochure >>>>

What you can expect in 2017:

3 themes: In 2017, our aim is to ensure you deliver total impact reporting with over 15 case studies across 3 dedicated themes. Demonstrate your impact by putting a financial value on your sustainability data, engage and build trust with your stakeholders and produce a report of value.
200+ in attendance: If you are looking for one reporting and communications meeting to attend in 2017, #SRCEU will be sure to give you the most senior networking opportunity possible.
Below is a sample of the 2017 speaker faculty: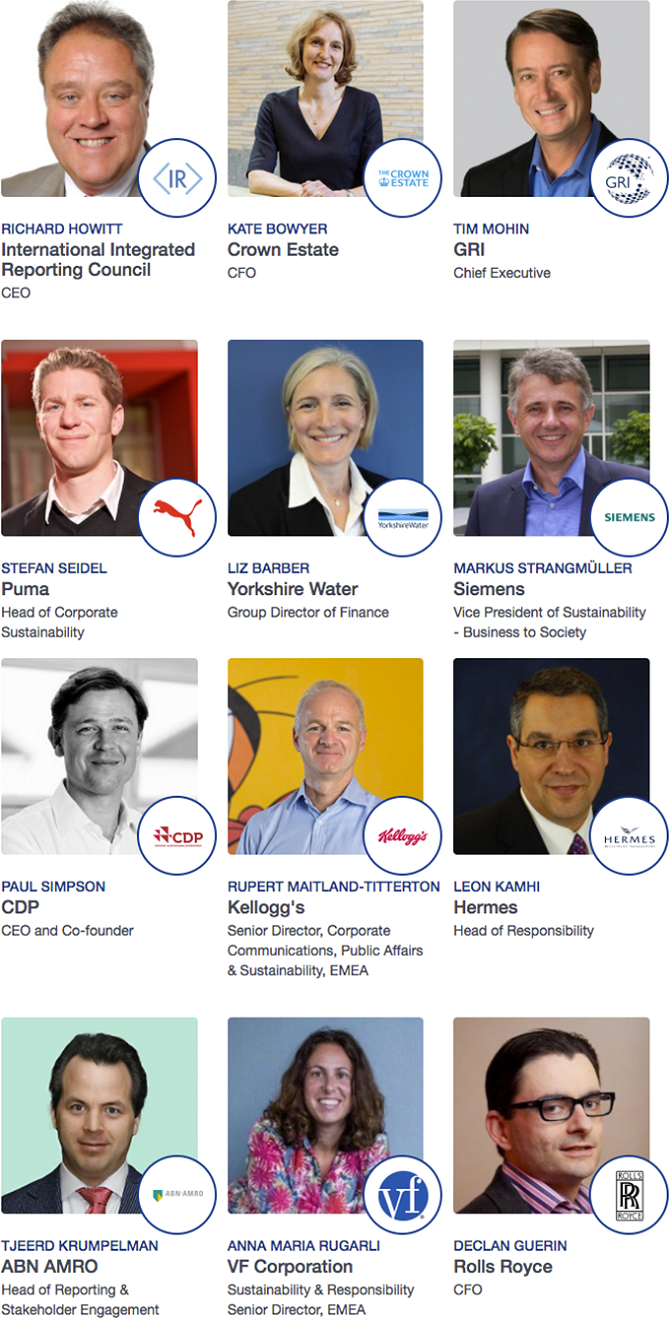 Download your brochure for the full speaker overview >>>>

Please do feel free to get in touch any time.
Ed


Ethical Corporation is a trading name of FC Business Intelligence Ltd.
Registered in England and Wales no.4388971. Registered address 7-9 Fashion Street, London, E1 6PX, UK | Terms and conditions

Be the first to receive the full event brochure right to your inbox

Simply fill in your details below and we'll do the rest