Drive supplier collaboration. Create a bigger positive impact for stakeholders
2016 is bringing the best, the most innovative and inspiring brands in supply chain excellence with 3 main themes on driving supplier collaboration, working with procurement and managing risk beyond 1st tier.



Fill in your details on the right to receive the full agenda and speaker line-up >>>



Why attend?

100% Business focused: 2016 is all about creating positive impact for stakeholders through learning how to drive collaboration and going deeper in your supply chain
Procurement insights: Procurement leaders share how they are motivating teams to make responsible purchasing decisions and embedding a sustainability mind-set
Practical learnings: More case studies, roundtables, live polling than ever before – practical examples on what works and what doesn't so you improve in your role.
3 focused themes: for you to choose from so you can build and learn within your area of focus and expertise through case studies and focused sessions
Download your brochure now for the full program and speakers >>>>
Speakers include: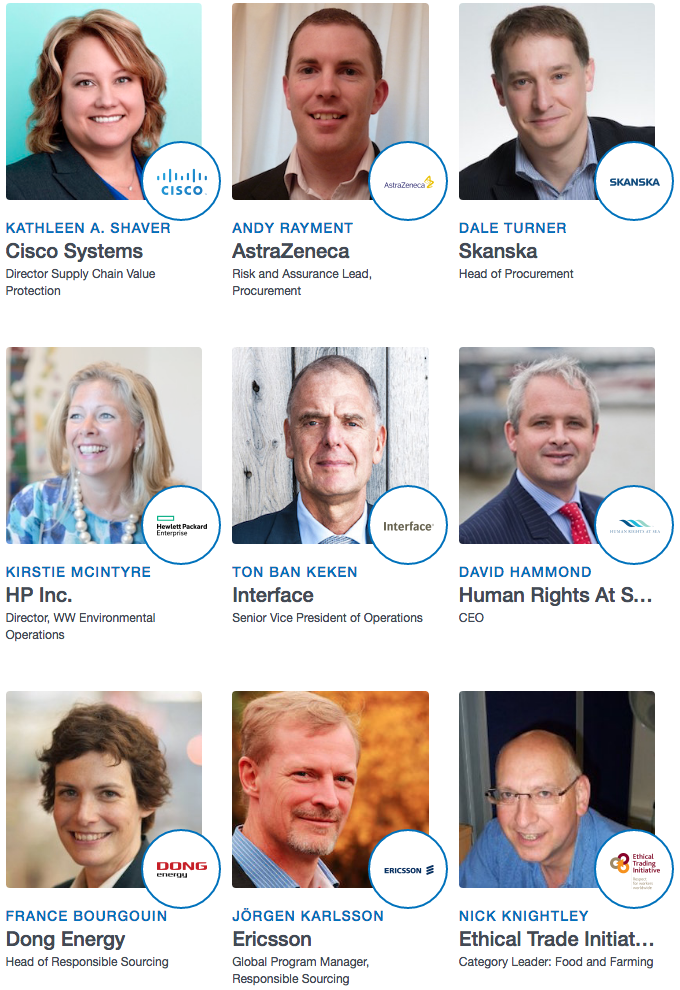 Download your brochure now for the full programme and speakers >>>>



Network with the most senior leaders of supply chains across Europe at Ethical Corporation's 1tth Summit. . Download your brochure now and receive the complete programme to your inbox >>

Please do feel free to get in touch should you have any questions.

Krina


Ethical Corporation is a trading name of FC Business Intelligence Ltd.
Registered in England and Wales no.4388971. Registered address 7-9 Fashion Street, London, E1 6PX, UK | Terms and conditions

Download your brochure

Fill in your details below to recieve the full brochure direct to your inbox: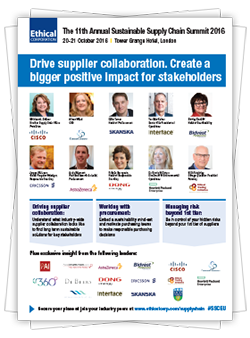 Please note that by downloading this brochure you also subscribe to receive similar information from Ethical Corp