Lead the way in responsible business
Ethical Corporation's Responsible Business Awards are the world's leading celebration of sustainability and responsible business. The Awards recognise genuine, truly innovative and meaningful approaches to making responsible business a reality.

Past winners include: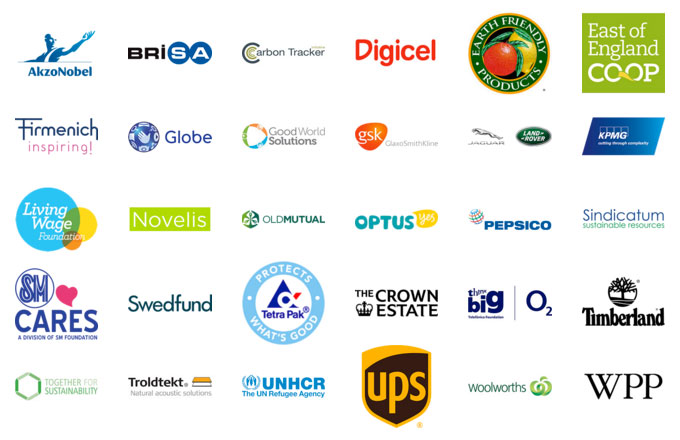 Are you looking to bring awareness to your recent ground-breaking sustainability or CR project that took so much of your effort and dedication? Or would you like to boost your broader corporate reputation? Perhaps, you'd like to challenge yourself and your company's sustainability and CR efforts? Or benchmark against your peers?

If any of the above sounds appealing to you, take a look at this year's Responsible Business Awards categories and entry requirements by downloading the complete Awards Brochure on the right hand side. You'll;
Discover the full list of categories – so you can find the most appropriate project to showcase your initiative
Get a detailed explanation of what is expected in each category, and find out if your project is eligible
Learn how to win with a simple step-by-step guide and understand the dos and don'ts to make it work
Be the first to get updates on categories, new judges and further announcements

Join the community of the world's leading brands who dare to challenge their sustainability approaches and raise the bar of responsible business!

Get a full run-down of this year's Awards this year by downloading the Awards Brochure on the right.


Ethical Corporation is a trading name of FC Business Intelligence Ltd.
Registered in England and Wales no.4388971. Registered address 7-9 Fashion Street, London, E1 6PX, UK | Terms and conditions

Please note that by downloading this brochure you also subscribe to receive similar information from Ethical Corp